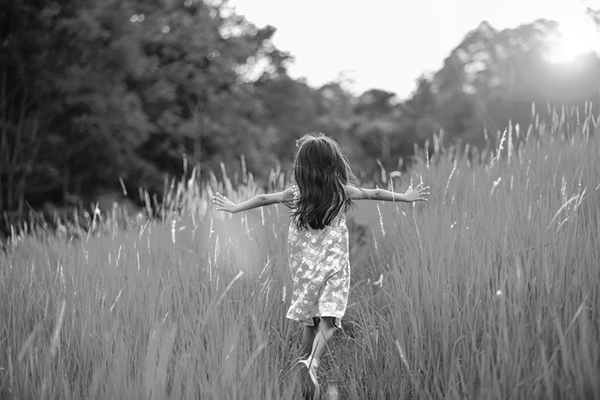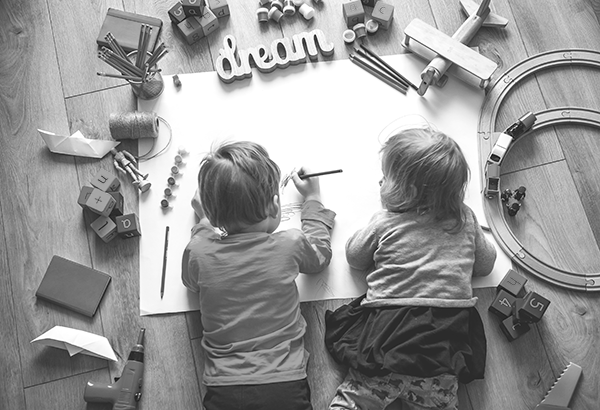 Below is a list of The Nanny Agent's current vacancies. Please take a look
and contact me if you are interested in these positions:
---
Maidenhead, Berkshire
Start Date: 26th July 
Exciting opportunity for a full time nanny looking for a long term placement, based in Taplow, Buckinghamshire. The family have three children who the nanny would have sole charge of, a boy aged 7, girl aged 4 and girl aged 1 years.
The oldest child attends a local school and their daughter attends a pre-school in the mornings. The children have had a nanny since birth and currently have another nanny on the alternate days. The family are looking for a responsible person preferably with experience of EYFS curriculum and/or teaching background who will nurture and educate our children in a fun and playful way. Someone who is caring and discreet, is energetic, loves the outdoors, is adaptable to a changing routine, has a flexible personality, patience and an eye for detail.
While the family has a weekly housekeeper for deep cleaning of the home, keeping the communal ground floor areas the kids use tidy. The family has a three story house and both parents usually work from home, the parents offices are on the second and third floor. The children have 'full domain' of the ground floor and are aware that they must not interrupt their parents whilst they are working (unless of course necessary). The nanny would be expected to keep the kitchen and playroom tidy as well completing usual nursery duties such as the families' laundry, batch cooking, tending to sleep routines, bath time, daily cooking for the children, attending groups and classes, arranging playdates, dropping and collecting from school/nursery etc. This may also include doing the grocery shopping when the children are at school. Option to travel with the family on holidays up to 4 weeks a year.
At least 4 years nanny experience
Ofsted Registered required or willing to obtain
3 or 4 Days a week – preferably not a Tuesday (nanny please specify what you can work)
7am until 7pm (There may be flexibly to start at 8 or 9am if necessary)
Salary £12 gross per hour
Driver Required and car will be provided
Must be on the Update Service or willing to obtain 
---
Windsor, Berkshire SL4
Start Date: August/September 2021
A family in Windsor are seeking a nanny to help one day a week for their 20 month old daughter and their new addition, coming July! They pride themselves in being very relaxed and approachable, ideally wanting someone who can fit in well, wanting them to feel like part of the family as well as staying with them long term.
The nannies main role would be caring for their daughter and mum will be on maternity leave with their new arrival. Eventually, she would like someone to help with their second child too. The family would love to find someone creative, affectionate, kind and patient and who is happy to help work on their little ones development. Their daughter loves to bake, so if this is your passion, it would be a huge bonus! Mum works as a child sleep consultant, therefore it is important to her that their nanny follows this routine for both children.
General nanny duties apply such as visiting parks, attending groups and classes, making new friends and arranging play dates. Alongside other childcare duties which would be to help prepare and clean up their daughters dinner, maintain the playroom, batch cook, bath/bedtime routine, help mum with any baby requirements e.g. nappy changing, feed the baby when required, attend to children's laundry etc.
The position has the option to increase days from August 2022 but nothing has yet been confirmed.
1 day per week – either a Tuesday, Wednesday or Thursday
8am until 6pm (hours are slightly negotiable to suit candidate)
Driver Essential with own car
Salary £12 gross per hour
Baby and toddler experience preferred
Must be on the DBS Update Service or willing to obtain
---
Ascot, Berkshire SL5
Start Date: September 
A busy working family requires a nanny for their two children, a girl aged 5 and boy aged 4 years.  Their little ones love to play stuck in the mud in the garden and being outdoors. One is very sporty and the other very crafty. They are after someone who is caring and happy to get stuck in with a full range of activities, from drawing unicorns to crashing toy cars! Both children attend a school and nursery in Windsor. Duties include;
Collecting children from school
Cooking and preparing their meals
Providing age appropriate activities 
Arranging playdates
Visiting local parks etc.
General tidying after the children 
Term Time Only
Driver Required with own car
Thursday and Fridays
11:30am until 7pm
Salary £12 – £15 gross per hour
Must be on the DBS update service or willing to obtain 
There is also the option to increase the hours for additional housekeeping if preferred e.g. 9am start. Flexible to suit candidates requirements.
---
Marlow, Buckinghamshire SL7
Start Date: ASAP
A family in Marlow with two young boys are seeking someone as a nanny/mothers help role for their family. They are after someone with lots of energy who is happy to play with trains, cars, Lego etc. and give their eldest child plenty of attention whilst mum is with the baby. It is important to them to have someone caring, patient and kind.
The children are aged 2 and half years and 11 weeks old, with mum currently on maternity leave and dad working from home until late evening. Main duties would be to help prepare and clean up the oldest child's dinner, entertain child/ren when needed, start bath/bedtime routine for mum, help mum with any baby requirements e.g. nappy changing, feed the baby when required, possibly collect child from nursery, attend to laundry if time allows and generally helping to support mum in any way that is needed.
Monday to Friday (days are negotiable to suit candidate)
5pm until 8pm
Salary £12 – £15 gross per hour
New-born experience is essential
Nursery is within walking distance, therefore a driver is not required. There is parking available.
---
Slough (SL2), Berkshire/Buckinghamshire area 
Start Date: ASAP
A delightful family with two little girls are seeking a part time nanny to keep them entertained and occupied after nursery. The family live in Farnham Common and the children are 10 months and 2 years old, with their elder daughter attending a local nursery.
They would describe their children as very sociable and fun loving. They enjoy playing independently as well as with each other.  They love being outside and at the park, so it is important that their nanny likes to go to the park too! Generally Lots of singing and dancing, learning about animals and many stories. 
General nannies duties, such as cooking for the children, starting bath and bedtime, tidying at the end of the day. 
Driver Required – Nanny to drive family car
Days – Monday, Tuesday, Wednesday
Times – 3:30pm – 7pm (option for additional hours with laundry work, ironing etc.)
Increase to full days during holiday times – 8am until 7pm
Nanny can bring their own child during the holidays if needed
Salary – £12 – £15 gross per hour, depending on experience 
Minimum of 2 years nanny experience, plus other childcare experience essential 
---
Windsor, Berkshire SL4
Start Date: ASAP
A very busy and active family are searching for a part time nanny for their three children, aged 10, 8 and 5 years old. The family live in the heart of Windsor and would like to find someone fun with lots of energy to fit in with their schedule and flexible. They have been very used to having a nanny for the last 2 years and love to keep busy with her! General nanny duties apply, such as cooking, children's laundry, dropping and collecting from local schools, helping with homework, bedtime routine and generally keeping them happy and entertained.
This position involves working different shifts to fit around the parents work commitments. One parent quite often works away and shifts would be given ahead of time, usually with 4 weeks notice. Shifts may vary each month. A contract with a nanny payroll company will be created, which offers 60 guaranteed hours a month which are to be 'in lieu' for a calendar month.  For example it may be 40 hours in June, but 80 hours in July, but pay is managed monthly.
Due to the families home location, anyone who applies for this position would need to be willing to submit themselves to a fairly robust security questionnaire
This is a fantastic nanny role for someone who requires less working hours.
Candidates must be on the update service or willing to obtain
Driver required and use of the families' car
Ofsted registered nanny preferred or willing to obtain
Salary: £12.00 gross per hour
---
"To stay safe in your job search we recommend that you visit SAFERjobs, a non-profit, joint industry and law enforcement organisation working to combat job scams. Visit the SAFERjobs website for information on common scams and to get free, expert advice for a safer job search."