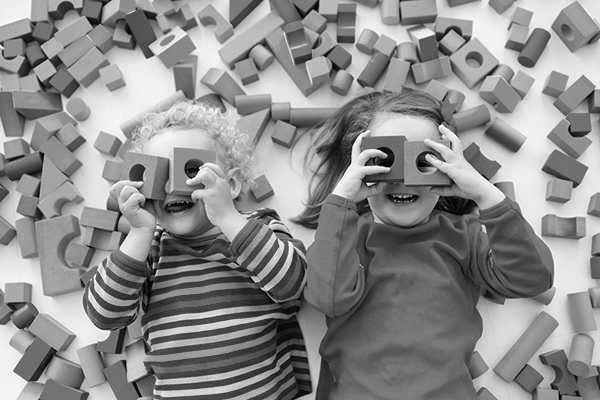 The Nanny Agent is based in Bracknell, Ascot and surrounding areas, providing nannies and housekeepers to local families. I started this company having worked in childcare for over 10 years, managing nurseries and eventually becoming a nanny myself. I have a vast amount of experience working with many families, childcare qualifications and ensure that I keep up to date with the relevant childcare knowledge.
I understand that choosing a nanny for your family can be very personal and I focus specifically on home childcare, providing families with all the information needed for you to get started. Where possible, I like to meet the families to understand what requirements you are looking for and to offer any guidance for queries that you may have. I work outside of typical office hours and am available day and evening via phone or email.
I ensure that I interview and meet each nanny in person where possible, completing the relevant checks needed for families and providing them with a Nanny Agent Pack with guidance to ensure that they have the best possible start with their new family. A Nanny Pack includes menus and simple recipes, worksheets to take on outings with children and general information for nannies.
My services are very simple, by ensuring that you have one agent who can focus on you and your family specifically.
Let me help you find the perfect nanny for your family.
If you have childcare experience as a nanny or working in a nursery, I would be delighted to help you find a role that suits you. 
If you have any questions, please get in touch. 
N Hillhouse (February 2019)
I have known Chelsea from the childcare industry for roughly 6 years now and we meet weekly with our nanny charges. Chelsea is a fantastic nanny who always puts the children's needs first, planning activities around their likes and interests. I feel that this makes her a great nanny agent as she fully understands the needs of a family looking for childcare, as well as the needs of the nanny. Chelsea is able to match families to a suitable carer and give them both advise and guidance from her own experience, meaning she is also able to relate to all of her clients. I would highly recommend Chelsea due to her childcare knowledge and experience.

Jess Issi (February 2019)
Chelsea is the ideal Nanny agent; she has a wide breadth of knowledge to support the parents seeking services, but also amazing tips for Nannies themselves. The fact that she is also a Nanny makes registering with her a really personable experience. I felt comfortable throughout our meeting and she gave me lots of useful information that I hadn't given much thought to previously. With Chelsea's advice and support, I've managed to make a smooth transition into a Nanny role. I'd thoroughly recommend her to anyone and look forward to meeting her again for Nanny meet ups!

A Palmer (February 2019)
Chelsea has been the most fantastic nanny we could possibly wish for for our three children. She is very reliable, organised and hugely proactive and the children adore her. Chelsea is great fun and also very sensible and can turn her hand to pretty much anything. We wouldn't hesitate to recommend her.

A Palmer (May 2019, Taplow)
Thank you Chelsea for finding us such a fantastic new nanny! You were so professional, efficient and lovely to deal with and you made a potentially stressful experience very smooth and easy. We will definitely use The Nanny Agent next time we need a new nanny and will be recommending you to all our friends.

Alexis George (September 2020, Maidenhead)
Chelsea was super-efficient and so knowledgeable in helping us secure a nanny for our daughter. It took the stress out of having to do all the checks and we felt really comfortable that we were going to find someone suitable and professional, which we now have.
I would highly recommend The Nanny Agent to anyone looking for support for their family, this was the first time for us and I can honestly say that the whole process, even maintaining contact during COVID was seamless.

Joana Branco (August 2020, Maidenhead)
Chelsea completely understood my family needs and what we were looking for in a nanny. Her communication skills are great and, she's very professional. Due to the urgency of hiring a nanny, Chelsea very quickly started sending me suitable CVs after her initial assessment and we hired a great nanny for our baby through Chelsea.
Chelsea was also very responsive to emails and calls even outside of normal office hours and was always very professional. I highly recommend The Nanny Agent.

Cassia Minette-George (February 2020)
Chelsea completely understood our needs as a family, and was quick to ensure we saw candidates that would suit our son. Chelsea communicated consistently with us throughout the process, and was quick to reply to any queries or worries we had. The Nanny Agent removed the time and commitment that is needed to find a nanny privately and saved us such a lot of bother. I would absolutely use her services again.

Nick Zeeb (July 2020, Ascot)
Found me a great nanny and housekeeper!

Kasey O'Leary (September 2021)
The Nanny Agent is brilliant. Chelsea goes above and beyond to find a role/family that suit you. She is amazing at her job and I literally cannot give her enough credit for what she has helped me with. Very helpful, attentive, polite and friendly. I would never go with another agency after dealing with Chelsea!

L Nicholls (November 2021)
We are so glad we used The Nanny Agent to find a nanny to look after our baby daughter at our wedding. It was the first time we have ever used a nanny service before and we weren't sure what to expect but Chelsea has been absolutely wonderful in making the whole process easy for us. She took all the hard work out of finding a nanny and set up interviews with nannies for us to choose from. It was a difficult choice as all the nannies were professional, extremely experienced and friendly and we are very happy with the nanny we have decided to go with. I would definitely recommend The Nanny Agent to anyone looking for a nanny – permanent, temporary, or just so the parents can have an evening out like us! 5 stars!

O. Malvasi (March 2022, Camberley)
"I found Chelsea great! I needed to find a role quite quickly and within 2 days I had found a lovely family to work for and got offered the job! Chelsea was always on hand any time or day to answer questions and to help with the process, which you don't get with many other agencies. I'd definitely recommend the nanny agent if you want to find the perfect family for you! Thanks so much again!"

N. Davies (May 2022, Hampshire)
"It has been an absolute pleasure to work with Chelsea. The service has been exemplary. Great communication, great candidates and a very smooth process. We are very very appreciative that we found you!"

L. Worth (June 2022, Hampshire)
I would  just  like  to say a huge thank you to you Chelsea, for all of your help during the period of finding  my employment. Whilst being very professional, I felt you made the whole process smooth, especially due to your fantastic communication. Many thanks again, you're a star!
