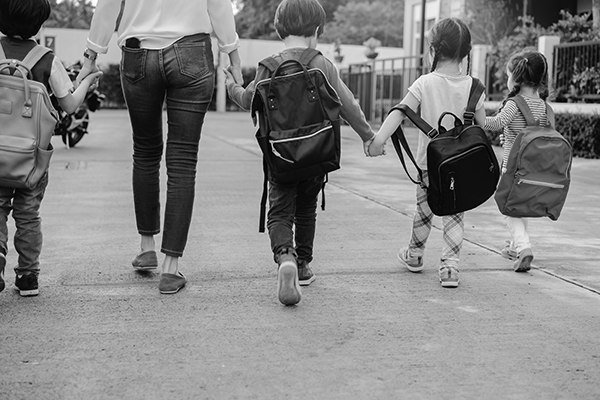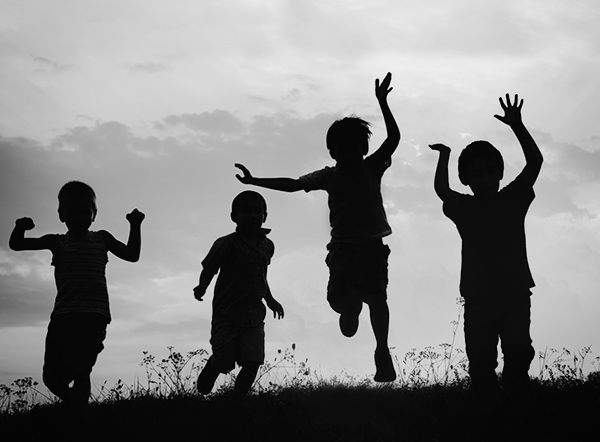 Having worked in childcare myself, I understand how important it is to match the right nanny and family together. You would be employing someone to work in your home and you want to ensure you have made the right decision. At the Nanny Agent, I try to make the perfect match. Instead of sending all CV's and applicants to you, I narrow the search and find someone who will be well suited and fit your criteria.
It can be quite time consuming reading through applications, CVs, applying for references or evening knowing where to begin. Using an agency helps to take the pressure away and can provide you with final applicants that have already been interviewed so see if they are a fit.
Nannies can be employed to work part time or full time, working up to 12 hours a day. They may have sole charge or shared with another guardian. I ensure the nannies are committed to helping provide outstanding care for your little ones by going through the necessities on their first meeting.
Nannies or housekeepers can be a huge support for your family, from cooking homemade meals, completing general children's duties such as washing, cleaning and tidying, providing and teaching activities in your home, visiting new and exciting places and meeting other families.
I ensure that each nanny/housekeeper has an up to date enhanced DBS certificate, as well as checking their references and qualifications. I also discuss the position in detail, going over what would be expected of them and general nannying duties.
Not all employers require a nanny with qualifications, some may require a junior nanny; therefore I ensure all of our nannies are provided with the Support Package to ensure they have the best possible start with your family. This includes simple recipes and a 4 week menu plan, local places to visit near your home, teaching worksheets for outings with the children and general guidance on law etc. regarding their role.
Once you have found a nanny to suit your needs, families are also offered the Support Package including information on what you as an employer must do such as payroll, tax and insurance.
Fee's
There is no registration fee
There is no VAT charge
There is no charge unless The Nanny Agent places a candidate with your family.
Temporary Nanny or Housekeeper – £20 per day
The Service Fee for Permanent Engagement depends on the number of hours worked per week by the Applicant;
30 or more hours – £2000
20 – 29 hours – £1200
Less than 20 hours per week – 10% of the applicants annual salary (minimum fee of £500)


---
As an employer and having someone work in your home, there are a few rules that you must follow. They are as follows;
to check if the person can work in the UK
you must have employers' liability insurance
you must register as an employer
set up and run payroll (or pay a company to do this)
pay statutory benefits, for example maternity pay and sick pay
deduct and pay the employee's Income Tax and National Insurance contributions
The Nanny agent can provide details of trusted payroll companies that I have worked with, to help you with most or all of the above. They will also help to explain the benefits of paying your employee in a gross wage, opposed to net. Below are some useful examples;
For Employers
If you agree in a Net salary, you may end up with fluctuating costs, meaning as an employer you could end up paying your nannies past owed tax, as well as any outstanding student loan fees. Using a gross salary means the costs are fixed! This ensures better job stability for your nanny as there are no hidden costs for you.
You would be following the legal employers responsibilities
Many nannies and housekeepers get confused as to whether they are self-employer or employed. If you as an employer are paying their tax contributions, there should be no confusion.
If you agree a Net salary, employers will be paying both their 3% contribution and the nannies 4% pension contributions. This could also create an issue should the nanny want to increase it.
For Employees
If you are paid in a net salary, you would not receive the tax free allowance increase each year. By agreeing a gross salary, you would see a slight increase.
HMRC do not recognise a net salary and when applying for mortgages or loans, they will want to see your gross salary on payslips, not net.
There is better job stability with a gross wage as employers will not have any hidden fees to pay; ensuring they know how much it will cost them having a nanny.
If all nanny jobs were advertised in a gross wage, it helps you to understand what you could be earning. There is no confusion between gross and net.